Documenting your activies
Now that you have created your map you can easily see how your team is organized. But it's not over, it's very important to document every Activities to maximize Crystal's impact on your team.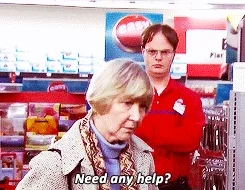 Why should I add information to all my Activities?
Documenting your Activities ensures you to understand quickly the goals pursued by you team and what are precisely the roles and responsibilities within the team.
It also allows you to find very easily where all the key information and resources on any topic your team deals with are located.
From now on, everything will be accessible from one entry point, without getting lost between Notion, Trello, Slack and your overcharged email box.
What information should be documented and how to access it ?
Add a Leader to an Activity
The Leader is the person in charge of leading the work of the Activity. He/she defines its vision and the subsequent roadmap. To make sure a topic moves forward, a Leader must be clearly identified.
To add a Leader : click on the Activity and click on "Leader"
---
Add Contributors to an Activity
There is no single definition of a Contributor but consider it as someone who supports the Activityby taking some responsibilities to move it forward. Having a detailed list of the activity's Contributors will ensure collaborative work. It's easier as everyone knows precisely the areas of responsibilities of everyone.
To add a contributor: click on the Activity and click on "Contributor(s)"
---
Add resources
Not documenting your Activity is the best way for your team to struggle to find some key information it might need. The outcome could be delays, actions made twice or even irrelevant decisions. Therefore, for every Activity you can either document your key resources at one of the following location in the infopanel:
Resource tab: you can create a direct access to the most important documents by adding and naming them explicitly
Google Drive tab: if a whole google drive file is relevant, an integration was established in order to make it easy to directly pick the right file.
To add a resource: click on the Activity and click on "Resource(s)"
---
Add a description
Adding a description of your Activity enables you to share the vision, mission, priorities, KPI of your activity. It is a very important step that makes sure everyone in the team can understand what this Activity is about and if the scope is clear and not overlapping another one.
To edit your Activity's description, open the Activity infopanel and click on "Description"